We support Israel as we pray for peace and the safety of family and friends.
Through the darkest of times, the smallest light shines for hope. Israel is united and will prevail.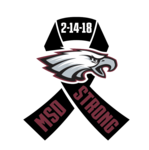 Welcome to CNE Worldwide Logistics. Headquartered in Coral Springs, Florida, with branch offices in major cities on the east coast. For the past 35 years, our commitment to excellence has made us a trusted partner for businesses located in southern Florida and throughout the Eastern seaboard of the United States. We take great pride in our reputation for providing the highest quality service to our customers.
At CNE Worldwide Logistics, we believe that our success is built on the relationships that we have with our customers. We take the time to understand each client's business and tailor our services to meet their specific needs. Our team of experts work closely with our customers to provide domestic and international dedicated time sensitive freight forwarding solutions that help them to achieve their goals.
If these are qualities you look for in selecting a reliable transportation company, please give us a call here at CNE the next time you need a time sensitive delivery or pick up.
"We make a living by what we get.  We make a life by what we give."   –   Winston Churchill
Florida Corporate Headquarters
4232 Northwest 120th Avenue
Coral Springs, Florida 33065
Ph: 954 . 255 . 2000
Fax: 954 . 255 . 2013
Charlotte, North Carolina
1801 Cross Beam Drive, Suite J
Charlotte, North Carolina 28217
Ph: 704 . 329 . 0060 
Fax: 704 . 329 . 0069
Jacksonville, Florida
2647 Cesery Boulevard
Jacksonville, Florida 32211
Ph: 904 . 655 . 3385
Louisville, Kentucky
2202 Walrich Drive
Louisville, Kentucky 40211
​Ph: 502 . 921 . 3654 
Butner, North Carolina
Orlando, Florida
​Ashland, Virginia
Urbancrest, Ohio